Chiropractor Shirt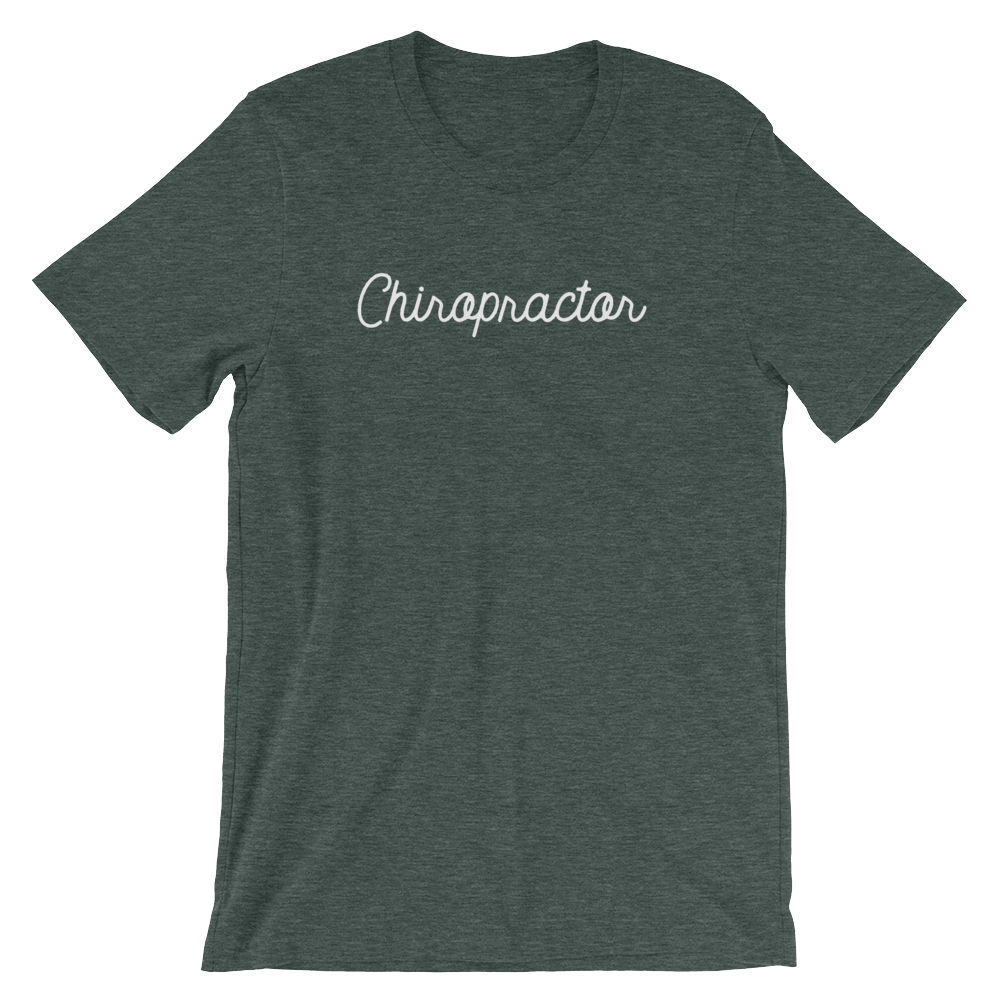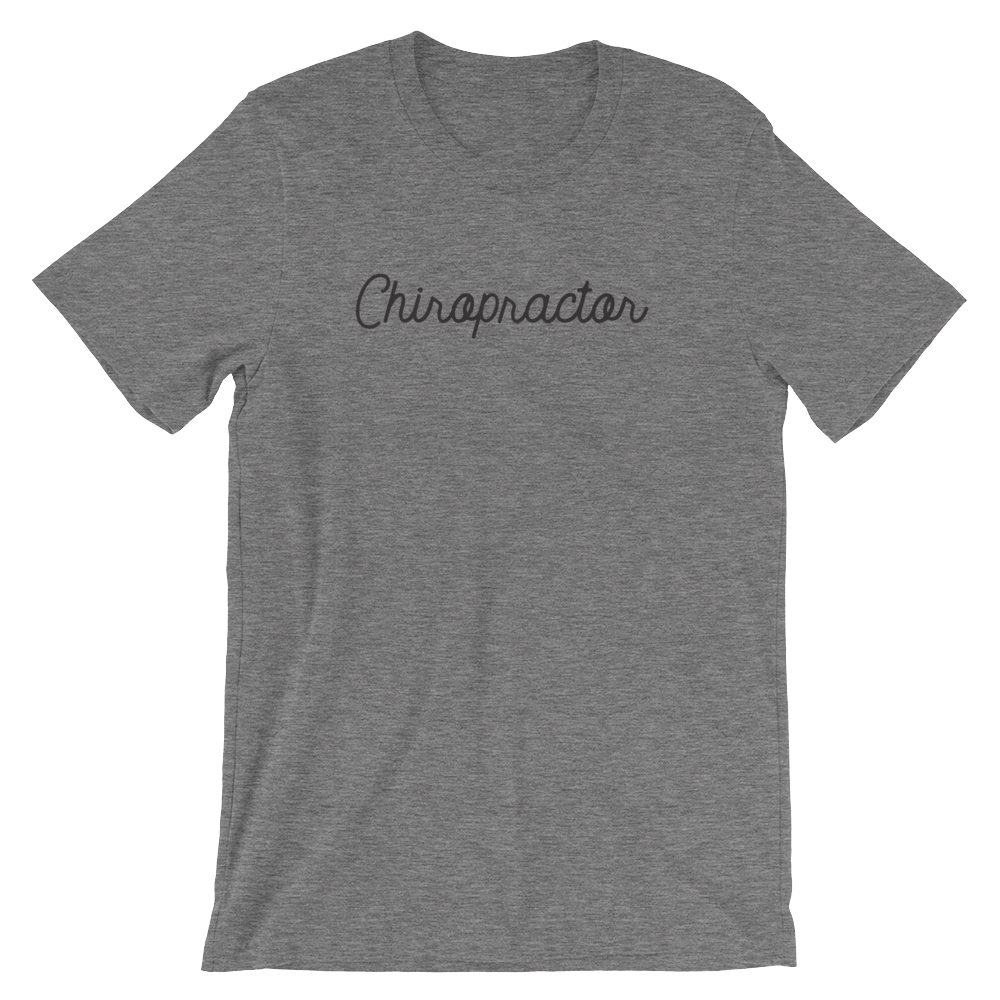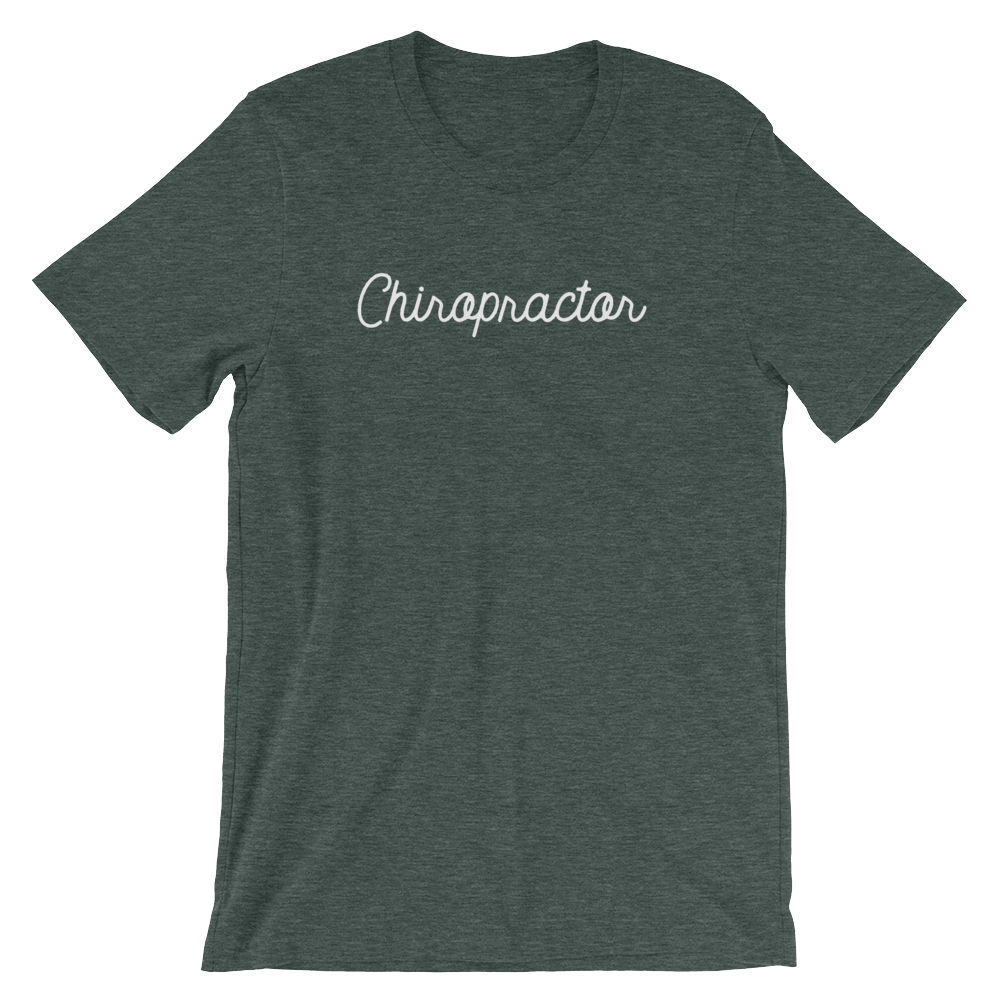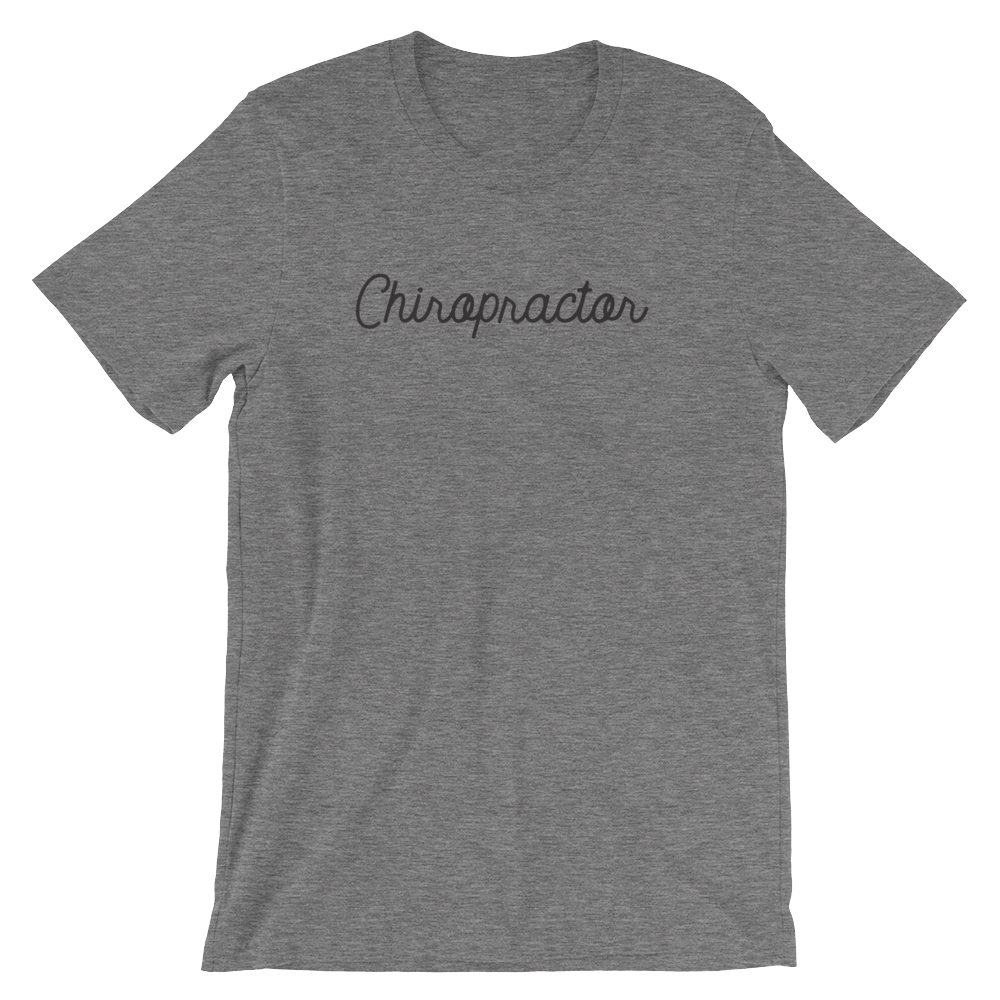 Chiropractor Shirt
You've finally started your chiropractor practice… now, you just need to buy the chiropractic office shirts.
The chiropractic shirt is designed especially for you because we know how much comfort you need- and you deserve it. The simplistic design combined with the overall comfort will have you wearing it in and out of the office. When you buy this shirt, you get:
- A Heather Shirt: these shirts are made out of the most comfortable materials a casual top can consist of. You may even forget you have it on.
- Shoulder to Shoulder Taping: This shirt is guaranteed to last for years with shoulder to shoulder taping keeping it all together.
- Beautiful Cursive Writing: The impressive cursive handwriting on the front of the shirt will show off just how classy of an individual you are, and fits into any environment.
Buy your chiropractic office shirts today! You'll be glad that you did.