Annual All-in-One Membership to The Evidence Based Chiropractor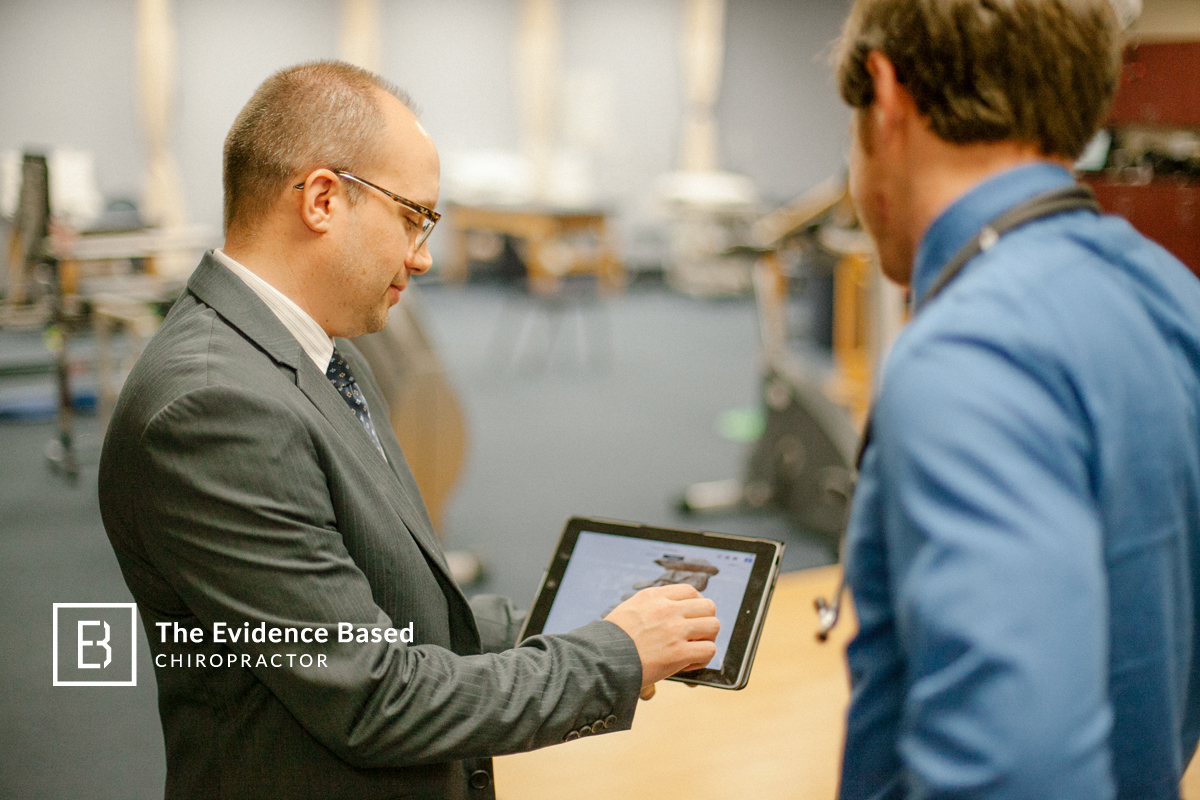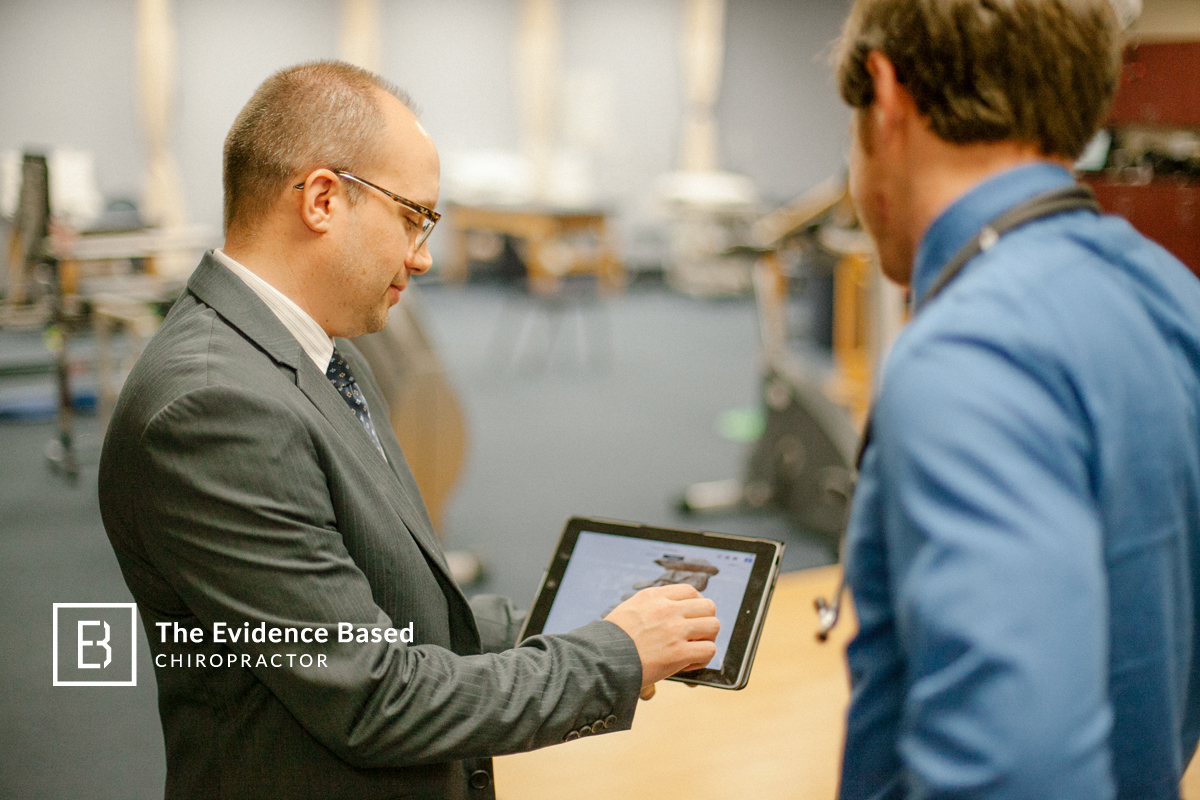 sale
Annual All-in-One Membership to The Evidence Based Chiropractor
Save 20% with a Annual Membership!
Your complete system to generate more new patients, new referrals, and more revenue.
Monthly MD Referral Program Includes:
What You Get as a Member:
YOUR 5 MODULE PROGRAM DESIGNED TO TAKE YOU STEP BY STEP THROUGH THE REFERRAL PROCESS.
Module 1: Getting Started: Building Referral Relationships
Module 2: Developing Your Target Lists
Module 3: The Art of Case Notes
Module 4: Crushing Your MD Meetings
Module 5: Following Up for Long Term Growth
Also receive amazing bonuses such as a copy of the best-selling book "Marketing Chiropractic to Medical Doctors", a Quick Start Guide, 30 Minute Implementation Call with Dr. Langmaid, Case Notes Templates, the MD Meeting Guide, the Ice Breaker Letter, Discharge Case Note Template, MD Meeting Letter, Practice Information Sheet Template, access to our Past Research Briefs, an exclusive documentation series courtesy of Custom ChiroSolutions and much much more..
GET YOUR FULLY CUSTOMIZED AND WHITE-LABELED RESEARCH BRIEF EVERY MONTH PLUS THE AMAZING PRACTICE BUILDING BONUSES BELOW.
WHY YOU SHOULD JOIN TODAY (BACKED UP BY NUMBERS):
The main value you're getting in this program is the Monthly customized Research Briefs. These briefs are not recycled old content. They are made each month, and often times have peer-reviewed research in them that literally just came out.
Sending these research briefs to MD's (using a step-by-step system located in the Members Vault) is the most consistent and reliable way to get extra referrals to your practice each month (on average my clients get 3-10 extra referrals from this).
In addition to getting this every month (already a tremendous value), you also get bonuses each month as seen above.
Enrolling in the Monthly Membership is a tremendous investment. See why below-
Average referral case value = $1,500 -­ $2,000
Entire year of membership = $750
This means if you get just ONE extra referral from this system in an entire year, you will more than double your investment.
Also keep in mind that some of my clients are getting 50­-60 referrals per year. Here is a rough breakdown you can realistically expect from using this MD referral system:
Super low end: 2­-3 referrals per year:
1 referral = $1,500/year
2 referrals = $3,000/year
3 referrals = $4,500/year
Average: 20-30 referrals per year:
20 referrals = $ 30,000/year
25 referrals = $ 37,500/year
30 referrals = $45,000 /year
High end. 50-60 referrals per year:
50 referrals = $ 75,000/year
55 referrals = $ 82,500/year
60 referrals = $ 90,000/year
As you can see, even people on the super ­low end more than doubled the yearly investment. I'm also using extremely conservative lifetime value numbers in all these calculations.
Also keep in mind, most people will make more than 1 referral per month with these research papers. If you have trouble getting even 1 extra referral per month the members area contains my personal contact information, and you can call and ask for help (although I've never once had a single member quit and tell me they couldn't get an extra referral).
That's why this membership is simply a no­-brainer.
WHAT OUR MEMBERS ARE SAYING...
"Thanks for all your hard work and providing us with a good marketing system that will increase MD referrals."
- Dr. Matthew Lowry
"I am pleased to announce that we have doubled our direct MD referrals since implementing your plan."
- Dr. Goldi Jacques-Maynes
"...step by step instructions on how to become integrated in your local healthcare community and organically tap into the enormous amount of referrals that can come with those relationships. this is something every chiropractor should do for their practice, it will elevate your practice, but on a grand scale the profession"
- Dr. Chris Holloway

"Thanks for helping chiropractic offices network with other providers, it makes so much sense."
- Dr. Kyle Gulledge

"You're doing an incredible job and put out some awesome content, thank you for all your hard work."
- Dr. Frank Bodnar

"Thank you for the work that you do in advancing our profession."
- Dr. Matthew Mccutcheon

"Thanks for all the help in starting and growing my practice."
- Dr. John Ellis

"I also subscribed to your podcast. Love it, and enjoy the time you take to comb the research for pro-chiro studies. It helps reinforce what I do everyday and builds confidence with the way I can communicate with patients and other providers."
- Dr. Frank Bodnar
Build Referral Relationships and Grow Your Practice.
Research, Relationships, Referrals.
The Evidence Based Chiropractor is the leading service dedicated to increasing interdisciplinary referrals. We have assisted hundreds of chiropractors worldwide build referral relationships and better position their practices'. Our Month-to-Month Membership is practically risk-free; you are not under a long-term contract. If you are a Chiropractor looking to build your practice by developing referral relationships with other physicians in your community, then join us at The Evidence Based Chiropractor. Join by the end of the month and receive a free 30 minute implementation call with Dr. Langmaid.